Go Ahead And Smirk, But....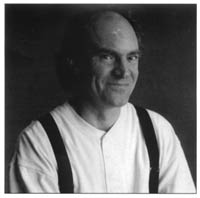 Ashley Hutchings' remarkable and incredible contribution to the British Folk Revival has often been compressed into the shorthand, that goes something like this: Father of Folk-Rock,
Alchemist of Electric Morris,
The Guv'nor, founder-member of Fairport Convention, Steeleye Span, the many Albion Bands, The Ashley Hutchings All-Stars, The Ashley Hutchings Big Beat Combo,The Ashley Hutchings Dance Band, and his many solo albums, though even these have many members of the various bands associated with Ashley. This, however, does not even begin to detail the full scope of his accomplishments. Ashleys' enormous importance and contribution, as band-leader, arranger, musician, and above all popularist of English-based folk music is centred upon his own particular blend of tradition and innovation.
Ashley Hutchings was born on 26th January 1945,in Southgate, Middlesex, and spent his early years in the Muswell Hill area of North London. His father, Leonard, was a pianist with his own dance band - Leonard Hutchings and His Embassy Five. The young Hutchings followed his passionate interest in all forms of popular music. During the early sixties he led a number of short-lived groups - the Still Waters, the Blue Reeds, Dr. K's Blues Band, Tim Turner's Narration and the Ethnic Shuffle Orchestra. Skiffle, R'n'B and the singer-songwriters of North America provided the repertoire for the early bands that eventually became Fairport Convention, or as rumour had it, very nearly, Electric Rhutabaga.......
April 1967 - June 1967
Shaun Frater
Ashley Hutchings
Simon Nicol
Richard Thompson
(this lineup also played as Tim Turner's Narration during this period of time)
June 1967 - July 1967
Ashley Hutchings
Martin Lamble
Simon Nicol
Richard Thompson
July 1967 - November 1967
Judy Dyble
Ashley Hutchings
Martin Lamble
Simon Nicol
Richard Thompson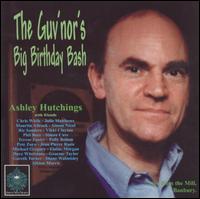 related internet links
Part 1
by Cecil Sharp
We have been drawn to the
publication of tunes and
description of the old
English Morris.
our revamped Complete Morris On
website, with all the Morris you can
handle and then some



The copyright on any of the CD Covers
reproduced on any part of
this web site rests with
the Record/CD-issuing companies
and they are reproduced here
for information only.