Inquiring Minds Need To Know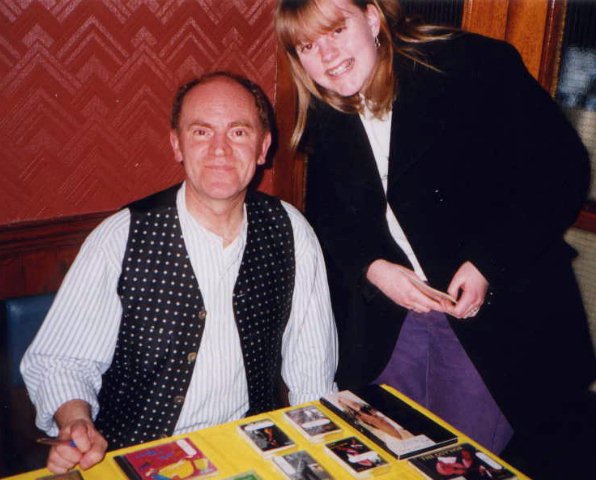 The Guv'nor and A Friend
.........And know you shall,and as soon as we can gather it, all the news you need to know, on the doings of Mr Hutchings and his associates. First off, though, you may have noticed the address change, for this site. I keeping with who this site is about, and the unfamiliarity with the name of The Guv'nor, with some people, we decided to use the name you see now. Listed Below, as you can see are the dates for An Albion Christmas. An Albion Christmas is just wonderful and magical. On the Albion Tales page, on this site, we'll be featuring more details about the Christmas events, just as we did last year, so keep your eyes open, also, a wonderful article on the forth coming
Swarb
concert and an album, due next April. We'll keep you posted with further details. Until then, take care...
Sam and leila
And This As Well!
Biography Press Launch
The first part of Ashleys biography, The Guvnor & the Rise of Folk Rock written by Brian Hinton and Geoff Wall, received a successful press launch at the publishers Helter Skelter in the last week of July. The Albion Band played acoustically and there was a chance for Ashley to meet up with friends, old and new.
The Biography was officially released at Cropredy Festival in August. The book details Ashleys life and the early years of Fairport, Steeleye Span and the Albion Band up to 1973. Subsequent volumes will deal with the later years. Published by Helter Skelter, there is a hardback version at £20.00 and a paperback version at £14.99. Both versions contain a wealth of photographs and personal recollections from many of the influential personalities on the folk and folk / rock scene. Ashley was involved with signing sessions and the sales were astounding!
Now you really can't say fairer than that, can you? The Biography is now available in Canada, run right out and buy it, because the last time we checked, a number of book shops had already sold out, Ashley being thepopular fellow he is, and all that......
Some Sad News To Relate......
ALBIONS LAST TOUR
Following the Autumn tour of 2002 the current line-up of The Albion Band broke up. This as a result of the shrinking number of gigs available to the band, and in turn, this has made it difficult for members to commit themselves full time to the group, consequently, there are no current plans to continue with the band.
And Definitely On The Brighter Side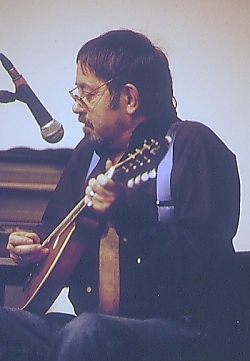 Swarb
Dave Swarbrick has recently signed a deal to record a CD of his own compositions, to be called
Swarbrick plays Swarbrick
, with classical music label
Naxos
. Having decided that Swarb is uncategorisable as English, Scottish, Irish, Welsh, traditional or anything else,
Naxos
has decided to simply call his style 'Swarbfiddle'. The CD will be completed by April 2003 and will feature contributions from many fine musicians.
For a further news item, please see the new Human Nature page.